Skip Tracing Services
Repo-World.com employs some of the nations best skip tracers.
How good are we?
We are so sure of our ability to skip trace and repo your collateral, that we offer our skip tracing and repossession services on a contingent basis. If we do not locate and repossess your collateral, you owe us nothing!
Click here for more information on Skip Tracing Services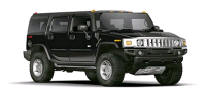 Priority Repossessions
First payment defaults, frauds, Gypsy con artists, drug lords, we have hunted them and repossessed their big money rides. H2, Escalade, Denali, Ferrari, we have repossessed them all. When a bad guy is getting away with your big money ride, call repo-World today!
Click here for more information on Priority Repossessions

Private Party Repossessions
Repo-World.com is one of a few nationwide repossession companies licensed and insured to handle private party repossessions. We routinely handle repossessions between family members, divorce disputes, and terminated employees. Private party repossessions are any repossessions that occur without a promissory note, or a lease agreement, or any repossession falling outside of the typical debtor - bank relationship. If other repo companies have told you that they won't handle your case, please give us a call, we will repossess it for you.
Click here for more information
on Private Party Repossessions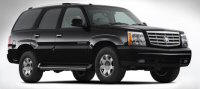 Abandoned Vehicles
Are you a property owner that has an abandoned vehicle on it? Abandoned vehicles lower property values, and are a liability while they are stored on your property.
Click here for more information on Abandoned Vehicles

Recreational Vehicles
Campers and RV repossessions are a specialty of Repo-World. Lets face it, you have to find the RV before you can repo it. Our skip tracing staff are recreational vehicle experts. We have access to the best databases: KOA, Travel America, as well as service records from most RV manufacturers.
If you need to repo a RV, you need Repo World.
Click here for more information on RV repossession services

You can download our
hold harmless by clicking here:



Feel free to call Repo World, and we will fax or mail you a hold harmless, or answer any questions that you may have.
Mon. - Fri. 9-5 PST
1-888-989-7547

Repossession Services
Our nationwide network of repossessors is second to none. High qualification standards, and complete nationwide coverage ensures you the quickest possible recovery at the best price.
Automated account updates keep you informed of our progress throughout the repossession process. Clear communication is just one of the many advantages you will find when you use Repo-world.
Click here for more information on Repossession Services

Equipment Repossessions
Heavy equipment repossessions require the right equipment to handle the job, proper training, and dedicated personnel. Repo-World uses only the best trained repossessors, equipped with the best trucks, and tools.
We have repossessed everything from large cranes, backhoes and front end loaders, to almost every piece of farm equipment John Deere sells. When you need to repo something large, call Repo-World.
Click here for more information on Heavy equipment Repossessions


Key Services
The toughest repossession situations demand the simplest of answers. What do you do when your vehicle is in a parking garage and your wreckers won't fit in? What if the Hummer you are trying to repossess is parallel parked on a one way street with no hope of getting your flatbed into position? Keys Please! The most difficult repossessions can become very smooth when you have the keys. You provide us a copy of the title, and we will give you the factory key codes. Keys are the solution to some of the toughest repossession nightmares.
Click here for more information on Key Code Services

Marine Vehicle / Boat Repossessions
Repossessing a boat or marine vehicle requires a repossessor with special training, and equipment. Our boat repo staff has the training, skills and equipment needed, but they also bring the experience of having repossessed over 2,500 boats and marine vehicles in 2004. Watercraft
Repo World can help you with all of your boat repossession needs.
Click here for more information on boat repossession services

Vehicle Seizures
Repo World routinely handles court ordered vehicle seizures. We have agents that have been appointed as special Bailiff in many jurisdictions. We can then execute the Replevin or seizure order on your behalf.
Repo World can assist you in obtaining a writ, serving your debtor, and locating your collateral for seizure.
Click here for more information on vehicle seizures.